Meet Cathy
Email: cathy@inspiredhomes.com Direct: (574) 475-7776
I have been married for over 30 years to my high school sweetheart and have two adult children and one very spoiled cat. We moved to Granger in 2007, fell in love with the area, and cannot imagine ourselves anywhere else.  I love connecting my clients with all of the rich experiences and incredible opportunities the community of Michiana has to offer.  I take pride in my exemplary service and role as a broker in the real estate world and love the field's ever-changing challenges.  Creating a seamless, stress-free real estate experience for my clients is what makes me tick!
Check Out Cathy's Success Stories
"I would highly recommend her as a realtor!"
""I have been working with Cathy Compton Pormen for about a year now and I would highly recommend her as a realtor and she just an outstanding person that will go the extra mile for the families she serves. She is very professional and has extensive knowledge of the market."
– Martin Ferguson
More Successful Sales
Check Out Cathy's Inspired Insights
Our Charities
Inspired
to Serve
Happy Summer Inspired followers! For the months of June and July we will be learning about and supporting Michiana Family Center an organization that collaborates with our community to provide wrap-around and uplifting support for children and families in Foster Care in Michiana. You can make a difference by praying for, donating and learning more about what Michiana Family Center does in our community. Remember, at Inspired, it's all about YOU means it's all about others.
Click to Learn More
Limits Life and Love
Founded by Inspired's Diane Bennett, Limits Life and Love is a program that was developed to support charities who strive to reduce unplanned pregnancies.
Learn More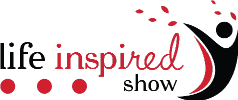 Life…Inspired Show
Have you ever experienced a life event that changed everything? Join us as we talk about "dot dot dot moments" and share testimonies on our Life…Inspired show!
Learn More
Buying or Selling? We've Got Your Back!
If you're thinking about making a move soon, let's start a conversation! We're in the business of streamlining every step of your real estate journey.
Step 1
Book a Consultation
Step 2
Market Preparation
Step 3
Celebrate Your Successful Closing